For up to the minute photos and information on what's going on here at Cordray's, visit our blog at www.cordrays.blogspot.com.

Cordray's Processing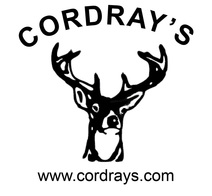 ---
Cordray's Taxidermy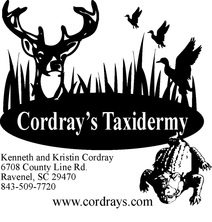 ---
Cordray Farms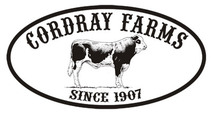 Naturally Raised Lowcountry Beef
6708 County Line Rd.
Ravenel, SC 29470 843.766.7922
Read the 100 year history of Cordray Farms
Delicious Beef Recipes
Add me to the Beef Information List!
For years, we've hand raised cattle for our own use. Now we'd like to raise cattle for your family. We have fresh and frozen all natural local beef available in our on-farm store during August to January. We know not only what it's eaten where it's been and who has handled it, but we know its ancestry for generations.
Since we provide beef only from animals we hand raise ourselves, our quantities are very limited. We process only a few cattle a year. It takes about 2 years for a steer to mature. As you'll see when you come to visit, our cows graze at will on grass and hay. We grind our own feed from locally grown corn, soybean meal and molasses to help "finish" them during the last few months. They never receive injections, antibiotics, artificial growth hormones or anything that cattle didn't get 100 years ago when Cordrays first started raising all natural beef. We'd love to have your join our family to eat the healthiest, most delicious beef you've ever had! We take reservations for the next beef harvest. Click on the links below for more information on Cordray Farms Beef Shares or Sides. Send in your deposit check and then we'll contact you when your beef is ready. We'll set up an appointment for you to come by the farm.
Now taking reservations for
Beef Sides and Beef Shares.
---